Financing + Promotions
At State 48 Home Services we believe that every Arizonan should have easy access to flexible and affordable financing options for major home improvement investments.
It's important to us that you find the right financing option to fit your personal needs, budget, and timeline. This is why we work with more than just one lending company. We will walk through the entire process of obtaining the payment plan that is right for you.
The following services qualify for all of our financing program(s):
Synchrony Financing
Synchrony is our most popular home improvement financing options. Homeowners that qualify for Synchrony can utilize their easy to navigate system and excellent customer service, while taking advantage of:
0% financing
Monthly payments as low as $81.25 for a new AC system
Easy to use online payment options
Fast credit decisions
Apply now by clicking here.
Service Finance
Service Finance is a privately owned lender that specializes in home improvement financing. State 48 Home Services tracks Service Finance's seasonal promotional rates, so that you can take advantage of any limited time offers.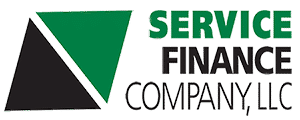 GreenSky Financing
GreenSky offers flexible financing options with high approval rates for home improvements. Upon receiving credit approval, you can choose from a variety of flexible options such as:
No interest and no payments for 6 months
Fixed APR of 9.99% for 138 months
Promotions
We think there is a good reason for you to do business with us at any time of the year, but we want to help you execute your project only when it makes the most sense for you. And because everyone's situation is different, we stay busy January through December. No matter when you choose to call on us, we will always represent any and all applicable discounts, specials, rebates, or promotions.
Take a look at these current specials and see how State 48 Home Services can help reduce the cost of your mini split installation, AC repair and maintenance, insulation upgrade, and more.
Fall Specials: Click here to see the postcard.
FREE cruise or luxury vacation voucher with the purchase of a complete HVAC system through 12.31.2021
AC Tune-up $48
We Go Above and Beyond to Help You with Financing
Why do we bother doing business with four different retail lenders? We want to help as many Phoenix area homeowners as we can achieve the important home improvements they need without causing strain on their finances. We go to great lengths to make sure our customers receive the best financing option available, even if it means helping them navigate multiple lenders.
Looking for a way to afford the important home improvements you need? State 48 Home Services has more financing options than most other HVAC contractors in Phoenix. Call us at (623) 236-5086 or send us a message here: